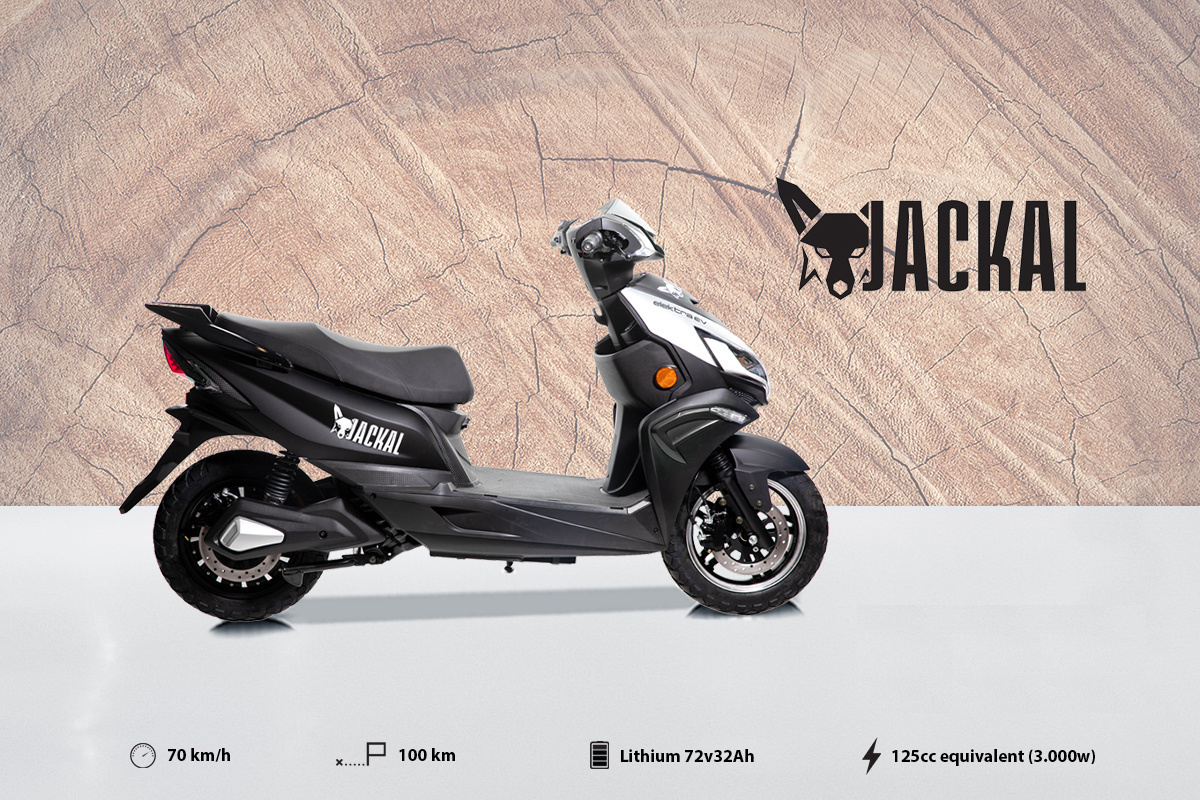 The smartest in the urban jungle.
Ever dreamed of a beautiful scooter that combines smart details with a very competitive price? Help the environment with this 100% electric model. Let us introduce you the YDRA Jackal. So hop on that scooter whether for the fun or to weave through the traffic to go to work.
This smart scooter has a strong design: love it or hate it. It just does what he wants and it does it well. With its 3KW reliable engine and its 32Ah lithium battery, it always takes the bright side of life!
Drive around the urban jungle with your flashy Jackal. Attractive? Check! Green? Check! Fast, reliable and efficient? Triple check !
Flexible charging.
Your Jackal is only powered by electricity. You can easily charge the battery wherever you are and whenever you want. Whether at a charge station, at home or at work, all you need is an outlet.
And it will cost you close to nothing : for every 100 km of pure fun, you'll pay only 0.63 € of electricity. Yes, you read it right!
The Jackal is very proud of its performances. It drives full speed through the roads without a single noise. You will not hear the slightest roar from the electric engine and you will be able to drive for 50 KM before having to reload. After a few hours of charge, you are back on the road. Nothing can beat the great value of our Jackal.
Driving licence
You will only need a A1 driving licence to tame the Jackal
Face the traffic with the Jackal.
You need a powerful scooter that can provide speed? An efficient way to go to work? A flashy look? Then look no further than the Jackal because it ticks all the boxes!
Choose your favorite color and hit the road for amazing new adventures!