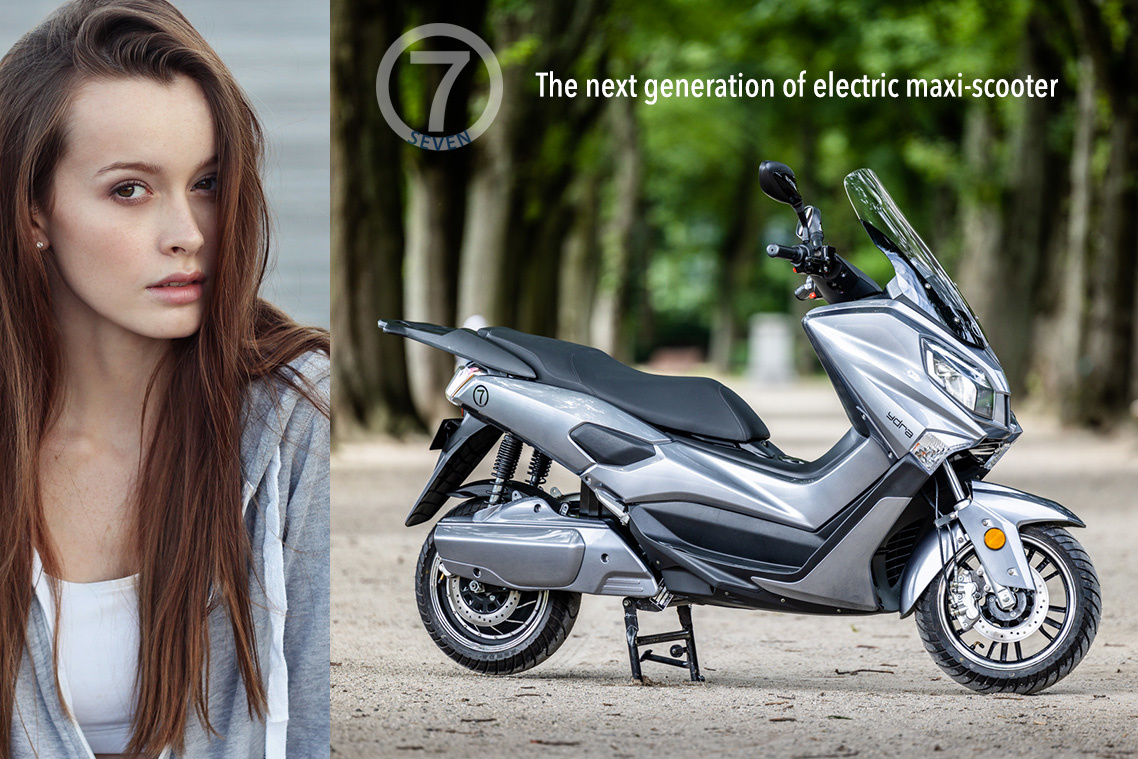 The YDRA Seven:

Daily efficiency and performance
The new premium 125cc equivlent (L3e) electric maxi-scooters. A dynamic and expressive design. An assertive temperament whatever the driving style. A powerfull engine for great acceleration in all circumstances. Quality of assembly and attention to detail for an amazing driving experience. Formidable in the city, it is also easy to ride on expressways.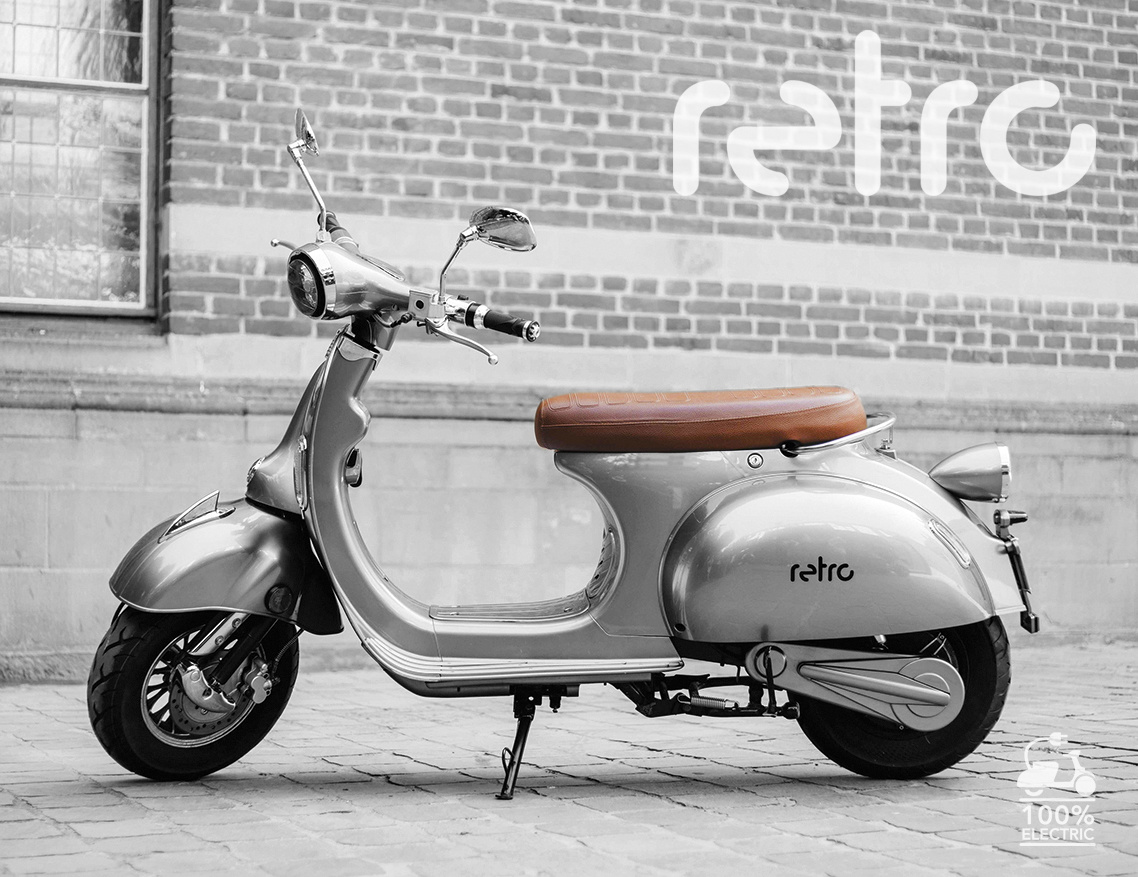 The YDRA Retro: freedom on 2 wheels
The Retro is like freedom on 2 wheels with a timeless and refined design. This ultra-silent scooter is fully electric and goes up to 45 KM/h (B class – the equivalent of 50cc). It's the ideal vehicle to go to work, go shopping or simply drive around on sunny days.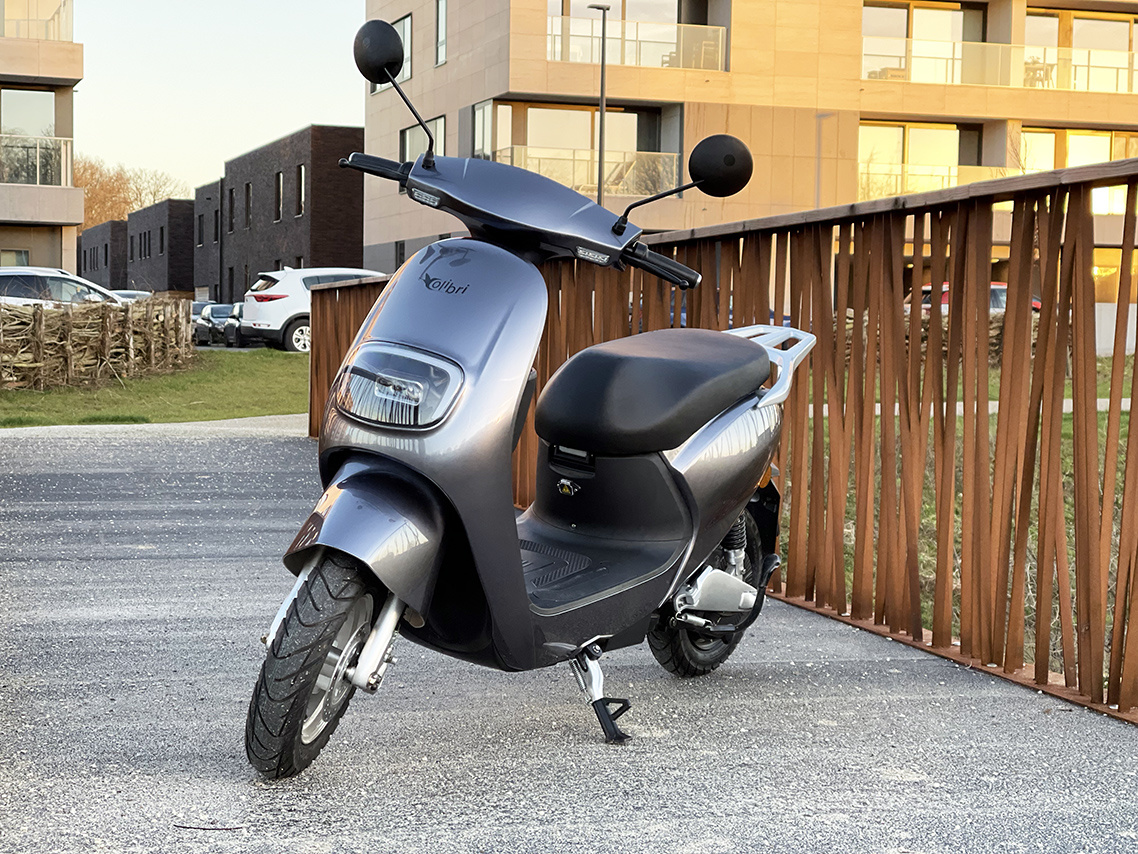 The YDRA Colibri
It is a compact electric scooter with big ambitions that does not require a driving licence. It has a top speed of 25km/h which is more than enough for the daily trips. The YDRA Colibri can almost go anywhere in complete peace.
Prijs: € 2.395,-

YDRA is a Belgian brand of Electric Vehicles.
Scooters and motorcycles including mopeds (class A and B) and 125cc equivalents. For both fun and work.
Ydra in the news: