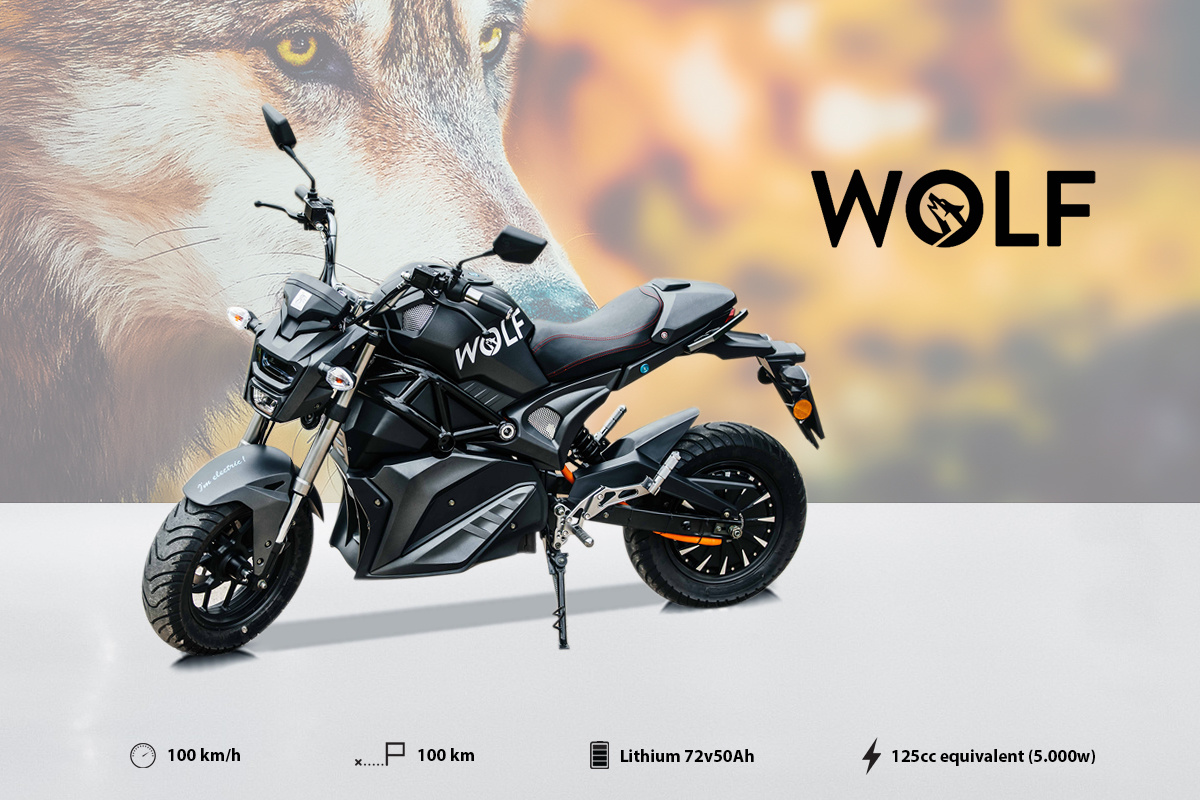 Power beast on the road
Are you the leader of the pack? Then bite off with the YDRA Wolf. A muscular motorcycle that shows its teeth. Including flawless and powerful design. Stealth, speed and power. That is what you experience on this 5 kW motor, which will take you to your destination. At best, you can reach 100 km / h with the Wolf. The Wolf is designed for tough twinks and chicks who like to rip the track without harming the environment. Because this Wolf is a green boy. He doesn't eat gasoline. Then what? 100 percent electricity! You will never hear the Wolf howling, either. Thanks to its electric motor, you can drive almost silently on the road.Do you want a lean, mean riding machine? One that performs solidly without roaring the neighbors? That looks sleek yet affordable? And that do not emit greenhouse gases? Then the YDRA Wolf is your perfect match.

 
Flexible charging
Nowadays, charging posts are shooting up like mushrooms. You will always find a place to easily charge your Wolf. Otherwise you just do that at home or at work. Plug it into an electrical outlet and you're done. Preferably do this at night, because a full battery needs eight hours of charging time. Should it go fast? Then you can buy a fast charger. It does it half the time.

 
Level up
Our Wolf is a motorcycle with a high macho content. That makes it the perfect choice if you already have a first experience on a moped. Want to get a taste and want even more spice and power? Go for the YDRA Wolf.
 
Drivers license
You need an A1 driving license for the Wolf.
Unleash the beast within you with the YDRA Wolf
Got warmed up by the sleek design and powerful specs of the Wolf? Do you want to tear throug