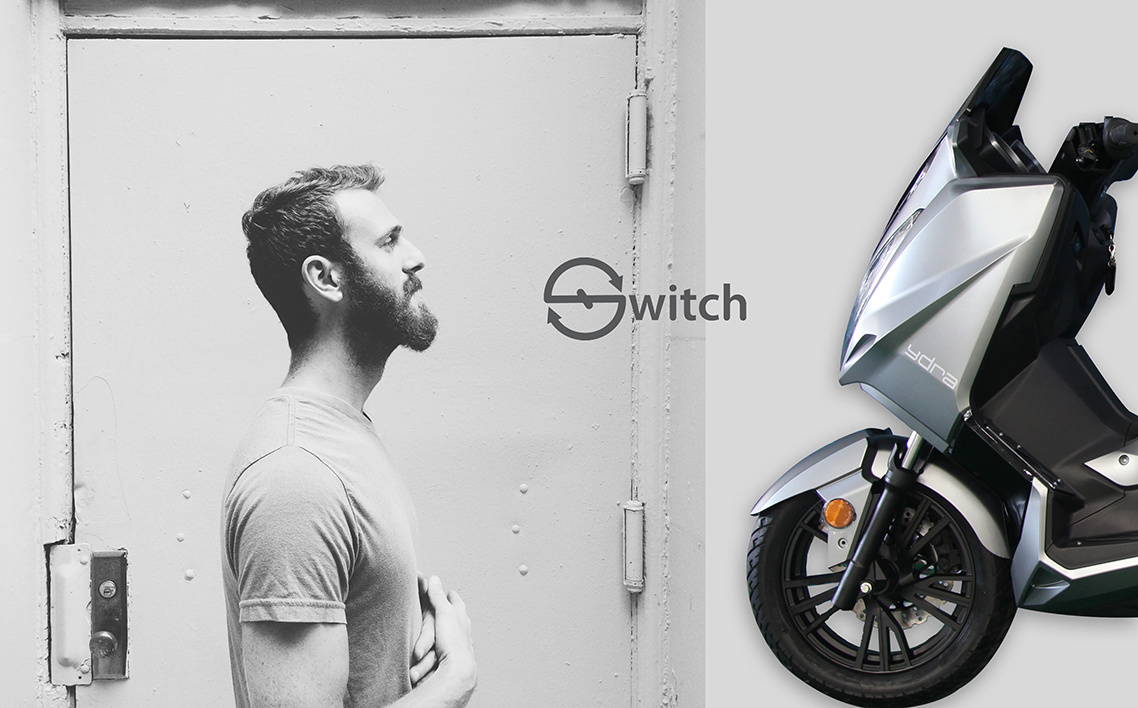 An efficient and well thought 100% electric maxi-scooter for all your trips. The YDRA Switch respects all the codes of its category while adding a strong design and an innovating electric motorisation.
Its 6.000W engine is located in the middle and propel the back wheel via a strap (that does not need tuning or maintenance). The top speed of the Switch comes close to the 120km/h. The controller allows 3 driving modes (eco, normal or sport) and includes a regenerative break. Its impressive autonomy (up to 130 km) is perfect for the daily needs of most bikers. On top of that, you can load it easily and rapidly on any standard 220V outlet. A complete load requires less than 5 hours thanks to the quick charger included as standard.
The combined braking system, the controller display and the big wheels (with large tyres at the back) are also supplied as standard and adds stability and safety to the silent driving pleasure.