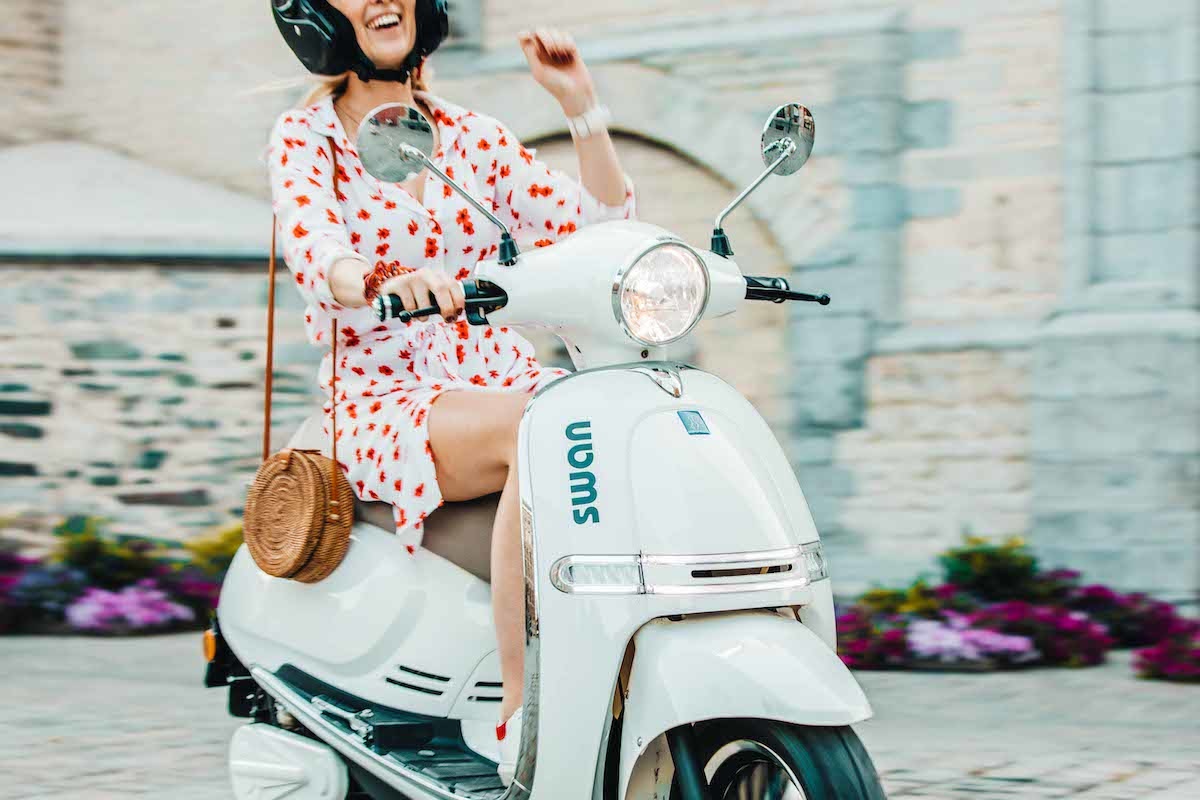 Drive in style
With its charismatic look that breathes both grace and power, our YDRA Swan stands out thanks to its sophisticated and refined design
From the very first turns of the wheels on, you feel like this model is made for you. The seat - that allows you to welcome an extra passenger - is generous, comfortable and an invitation to travel either alone or with someone else. The silence of its electric engine and its driving behaviour will trigger unexpected emotions in you.
Description
The Swan combines a sophisticated design with high performances. Be ready for the new exciting adventures that lie ahead of you on your Swan.
A green scooter
No gas for our Swan. A powerful battery provides 100% of the energy which makes it very user-friendly and respectful of the environment.
A LCD screen displays all the necessary information such as your speed and the battery level. Front and tail lights are also equipped with LED.
Manoeuvring made easy
You are in a dead end? Do you need to make a U-turn, manoeuvre in a garage or get out of a parking spot? The Swan has a reverse gear. It is a very helpful electric help that makes moving the scooter around extremely easy.
Drive far with a single charge.
Whether you are at home, work or school, you can charge the battery in a simple 230V outlet. In a few hours, the powerful 40Ah lithium battery is fully charged and will give you an autonomy of 70 to 75 KM of pure driving pleasure.
So hit the road with our Swan and roam in style and silence wherever you feel like to.