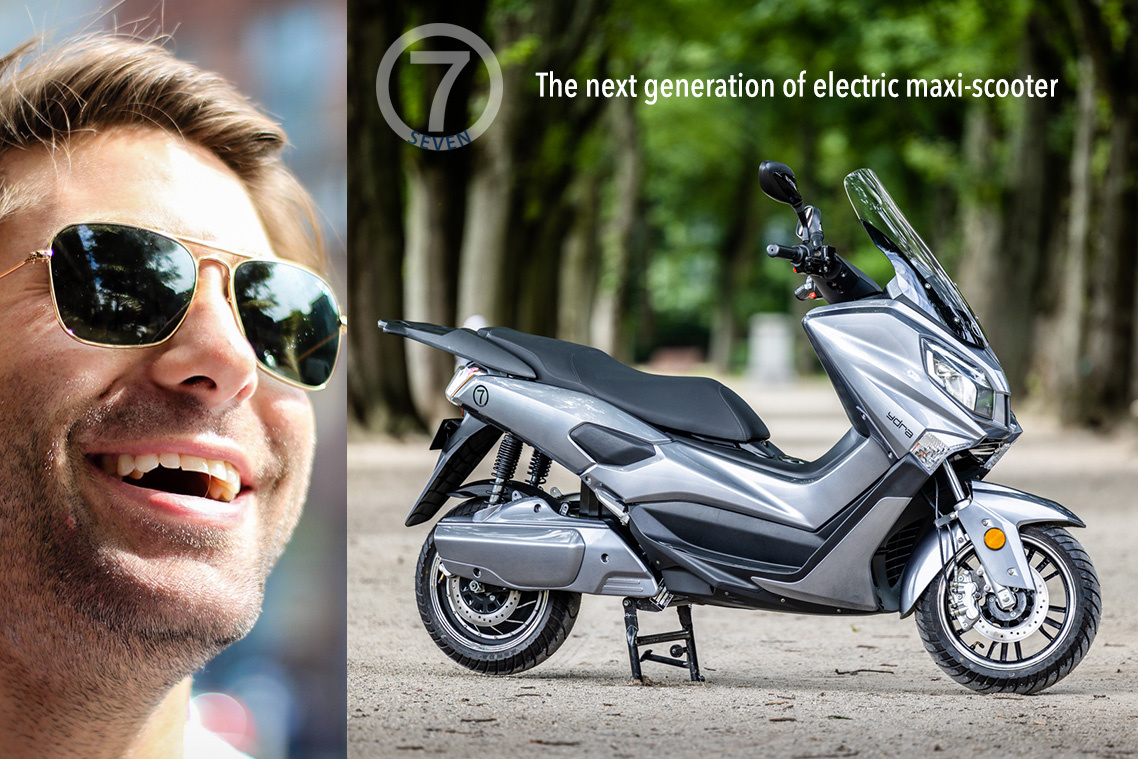 The new premium 125cc equivlent (L3e) electric maxi-scooters. A dynamic and expressive design. An assertive temperament whatever the driving style. A powerfull engine for great acceleration in all circumstances. Quality of assembly and attention to detail for an amazing driving experience. Formidable in the city, it is also easy to ride on expressways.


CATL 100Ah BATTERY, a brand recognized worldwide for its very high quality batteries (up to 2.000 full charge cycles) with a record warranty (7 years - 70.000km - 70% efficiency compared to the original) CATL is one of the suppliers of Tesla vehicles. New cellular technology with improved energy density. Smart Battery Management System (BMS) that optimizes and protects your battery. 95% Recyclable.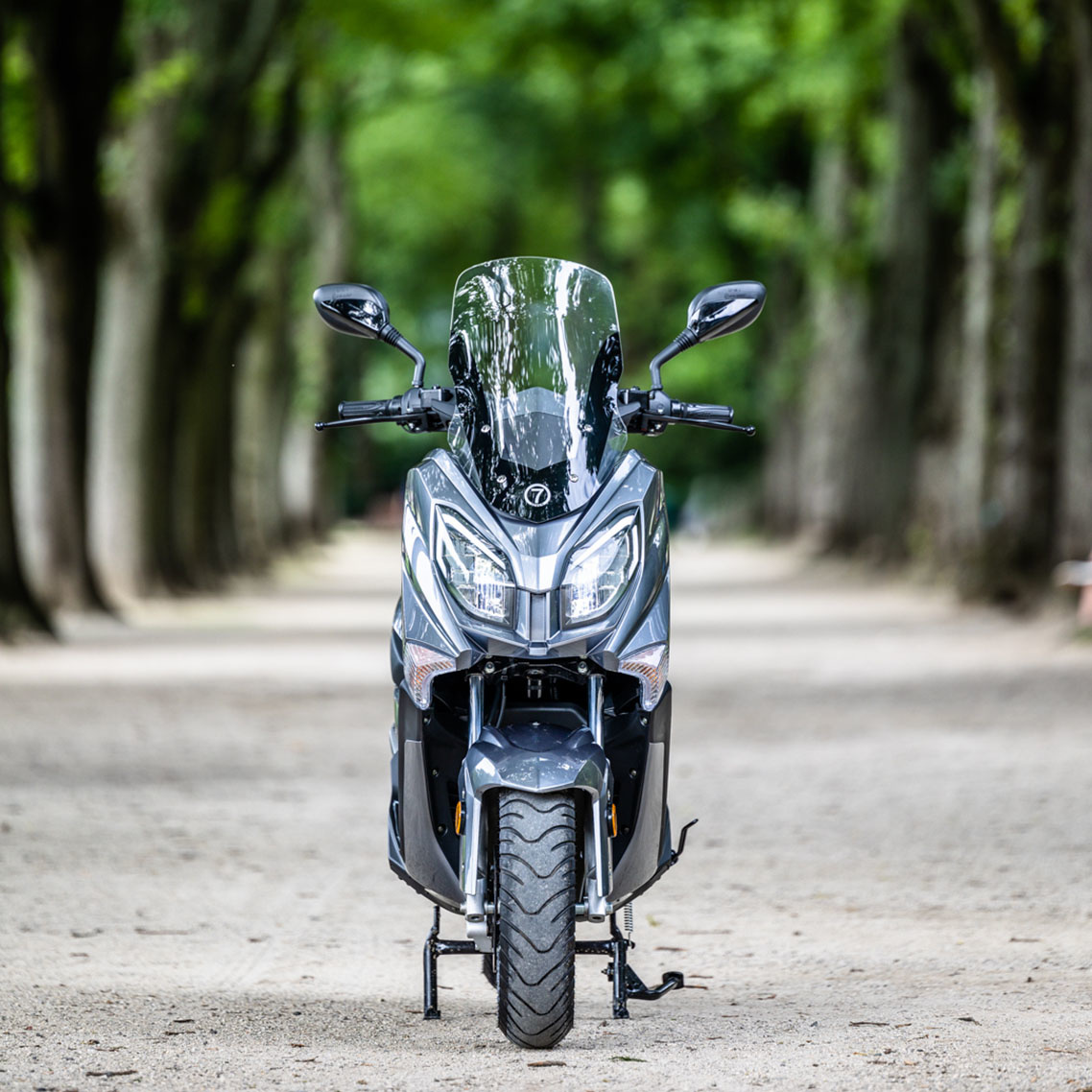 Integrated fast charger. No charger to handle, just plug into any household plug. In less than 4 hours, the charge is complete. In 2 hours, the charge exceeds 70%. The Ydra Seven: an efficient and very homogeneous scooter. Efficient road handling with adapted damping and biting braking. Powerful and regenerative CBS braking (Combined Break System; front and rear brakes with the same brake lever). Surprising maneuverability thanks to its small size, low center of gravity, short turning radius and very smooth throttle controls. Both responsive and progressive "throttle" handle for a perfect dosage of acceleration. Reverse to assist your maneuvers. Full LED lights. Headlights call and turn signal reminder. Well-sized and well-placed mirrors. The generous but elegant windshield provides optimum protection for the user. Intelligent BMS (Battery Management System) for optimal autonomy and performance.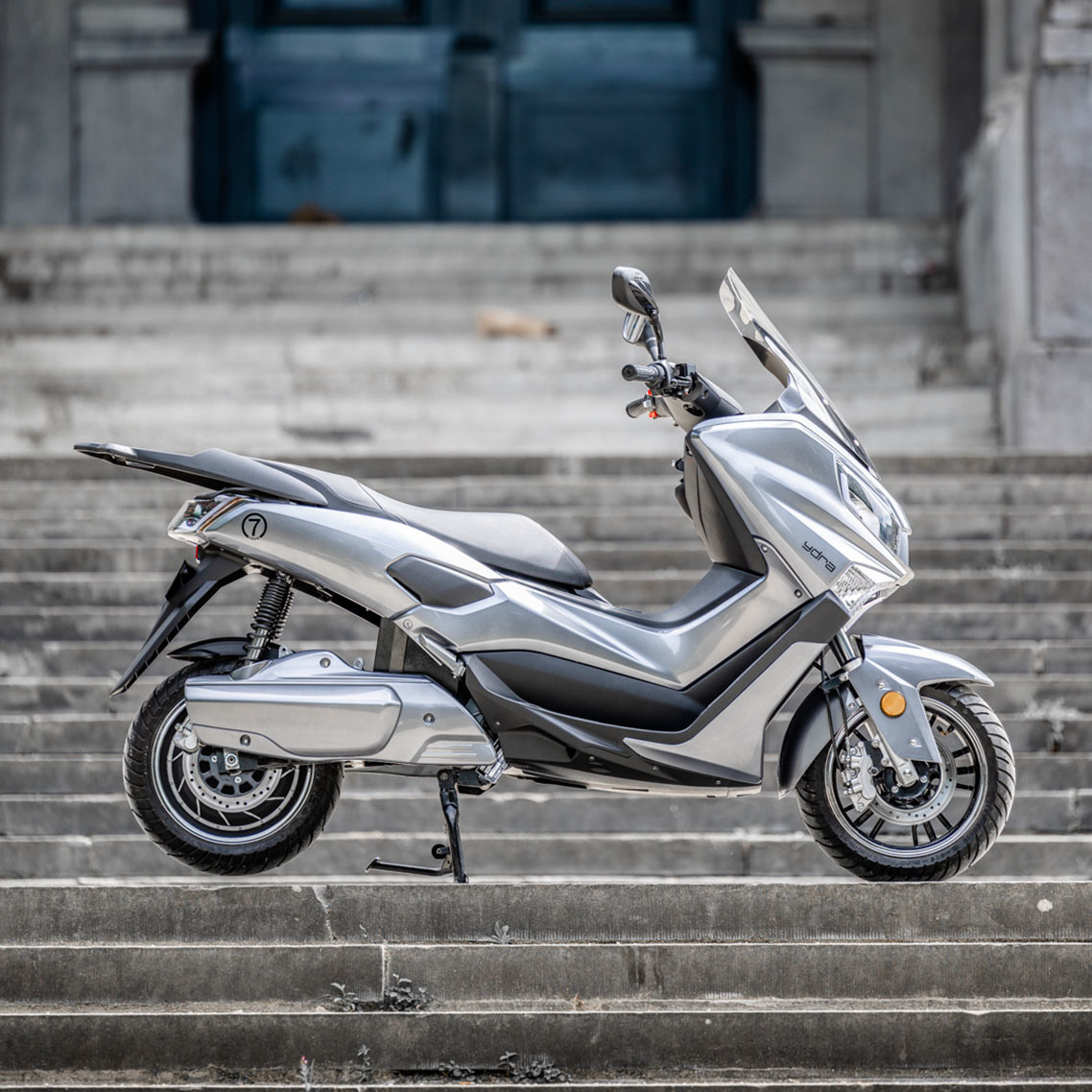 Known as indestructible the 7.000w QSmotor is allowing fast acceleration and a top speed exceeding 107 km/h. 3 driving modes to adapt to its environment. Mode 1 limiting the speed to +/- 50 km/h; mode 2 allowing a speed of +/- 90 km/h and mode 3 being able to drive up to its maximum speed. Very versatile, very agile and manoeuvrable in town, its sleek design makes it easy to ride in traffic jams, also very comfortable and safe even above 100Km/h. Dynamic driving positions thanks to the double footrest. Folding passenger footrests. High resolution display with automatic day and night mode. Keyless driving possible with the supplied remote control. Good protection of the internal electrical parts and a nice finition characterize the Seven.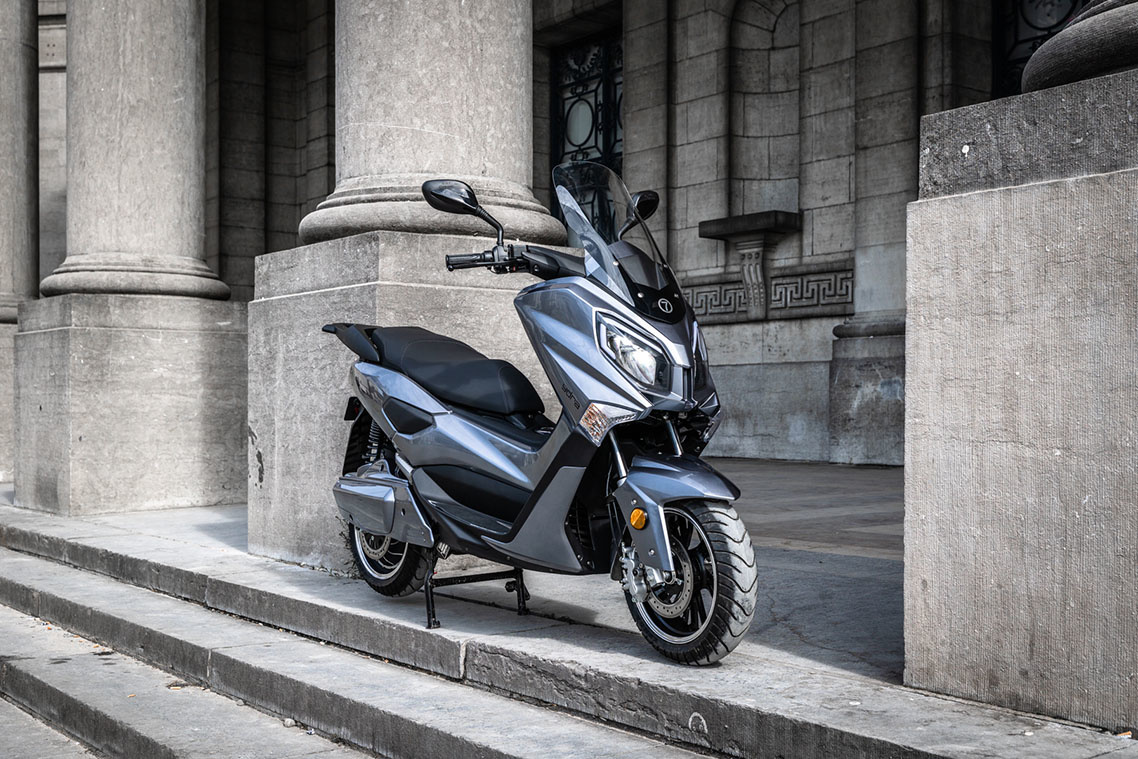 TCO (Total Cost of Ownership) - the right calculation to take into account when purchasing an electric vehicle.

The higher purchase price of an electric vehicle compared to its thermal equivalent is to be weighed against the total cost of its use. The cost of electricity (home charging) is much lower than the price of fossil fuels (or even free if you have solar panels, for example). The absence of oil, spark plugs, filters, consumables and other related wear parts reduces maintenance to a minimum. The tax reduction (on 125cc equivalents), the minimum of taxes and the reliability of the electrical systems also contribute to making the electric vehicle, in the end, more economically attractive than its thermal equivalent.
More info on the tax reduction for the acquisition of a 125cc equivalent electric 2 wheeler
Concretely, for the purchase of a YDRA Seven, the tax reduction amounts to € 974 (15% of € 6.495). This means that the vehicle will have really cost you € 5.521. Good to know.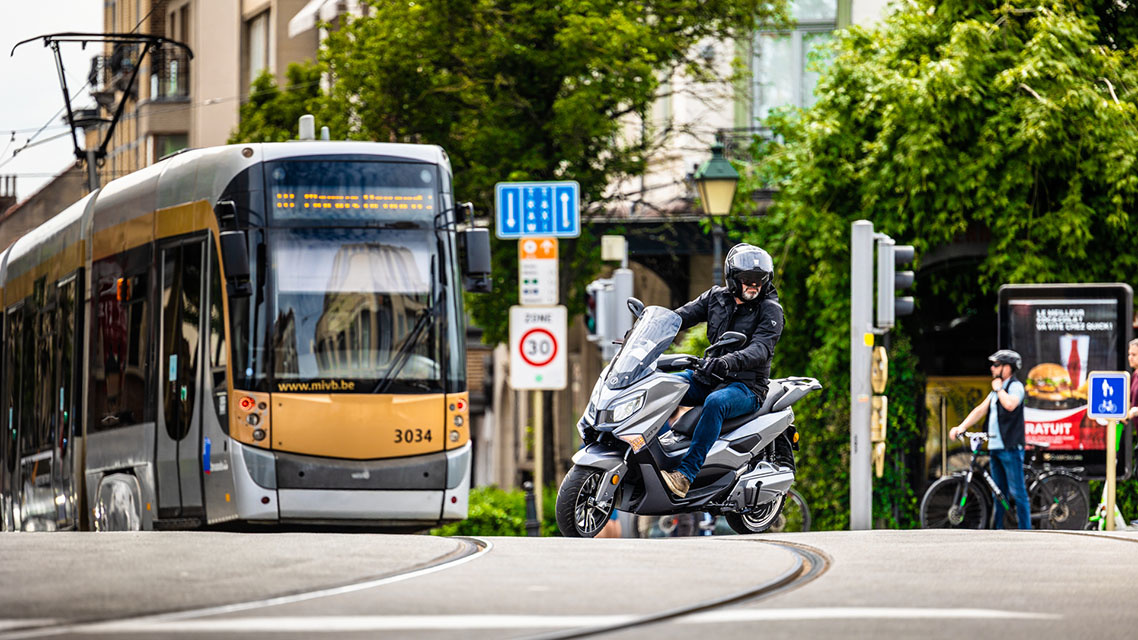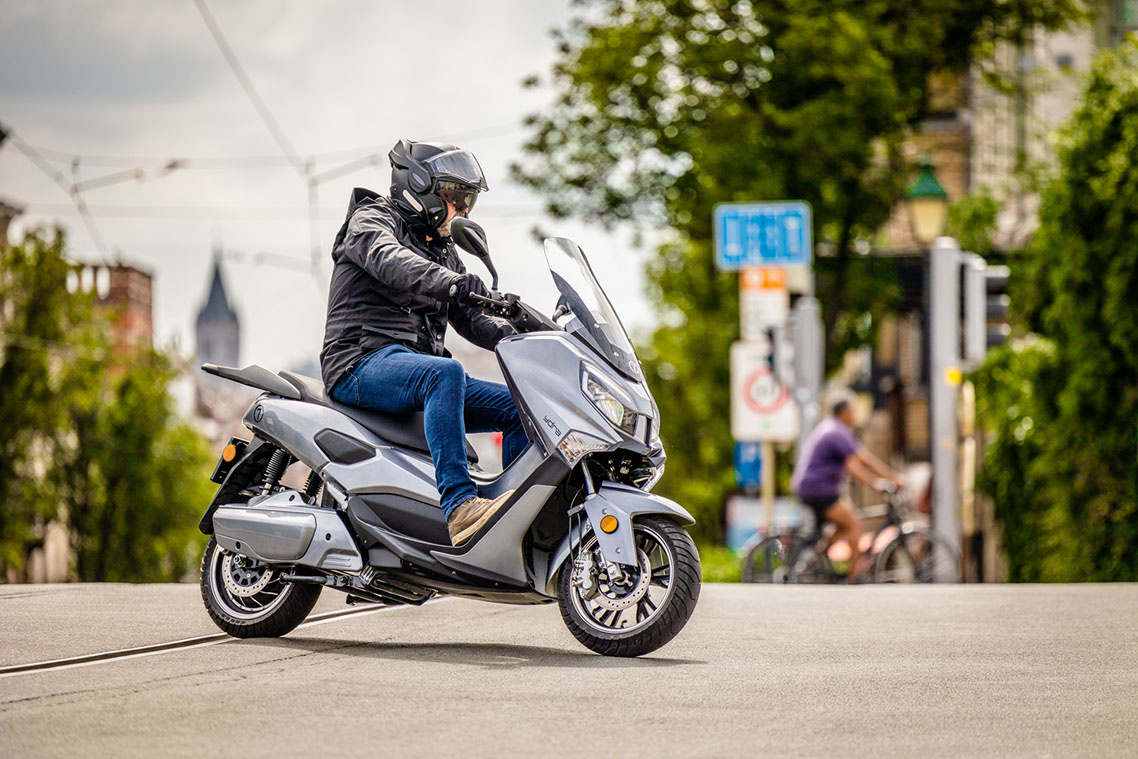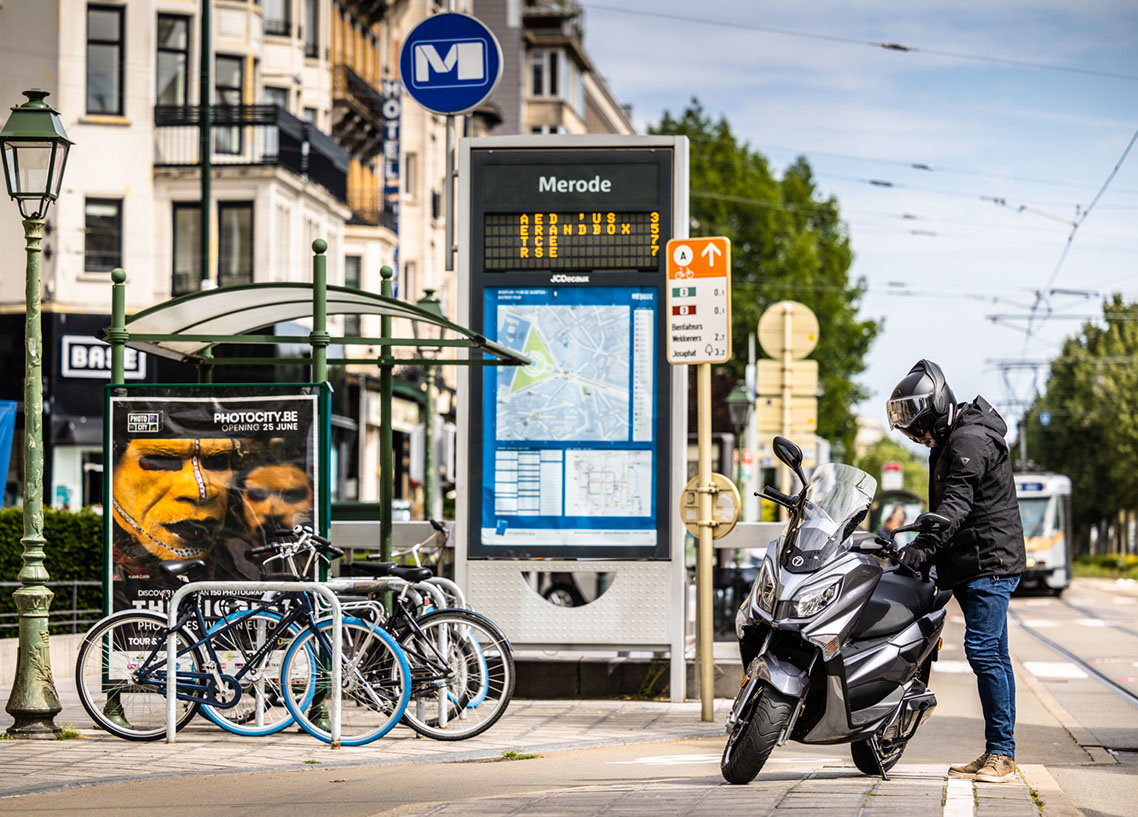 © Tanali Photography