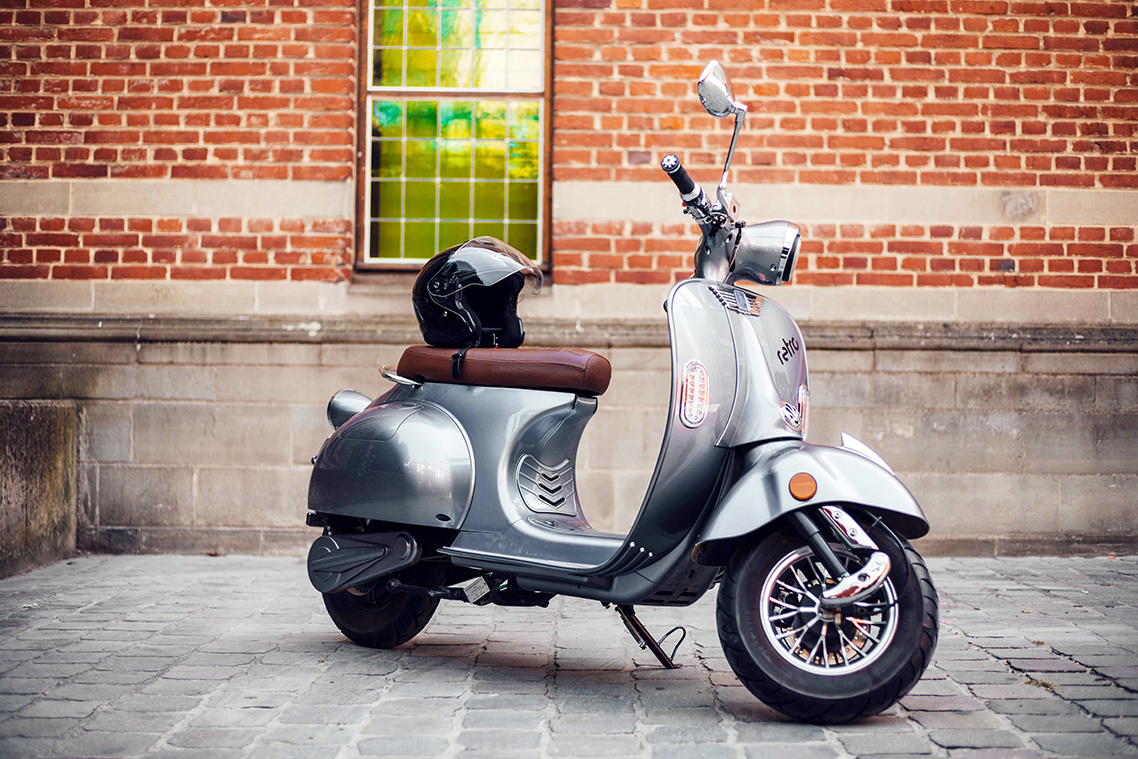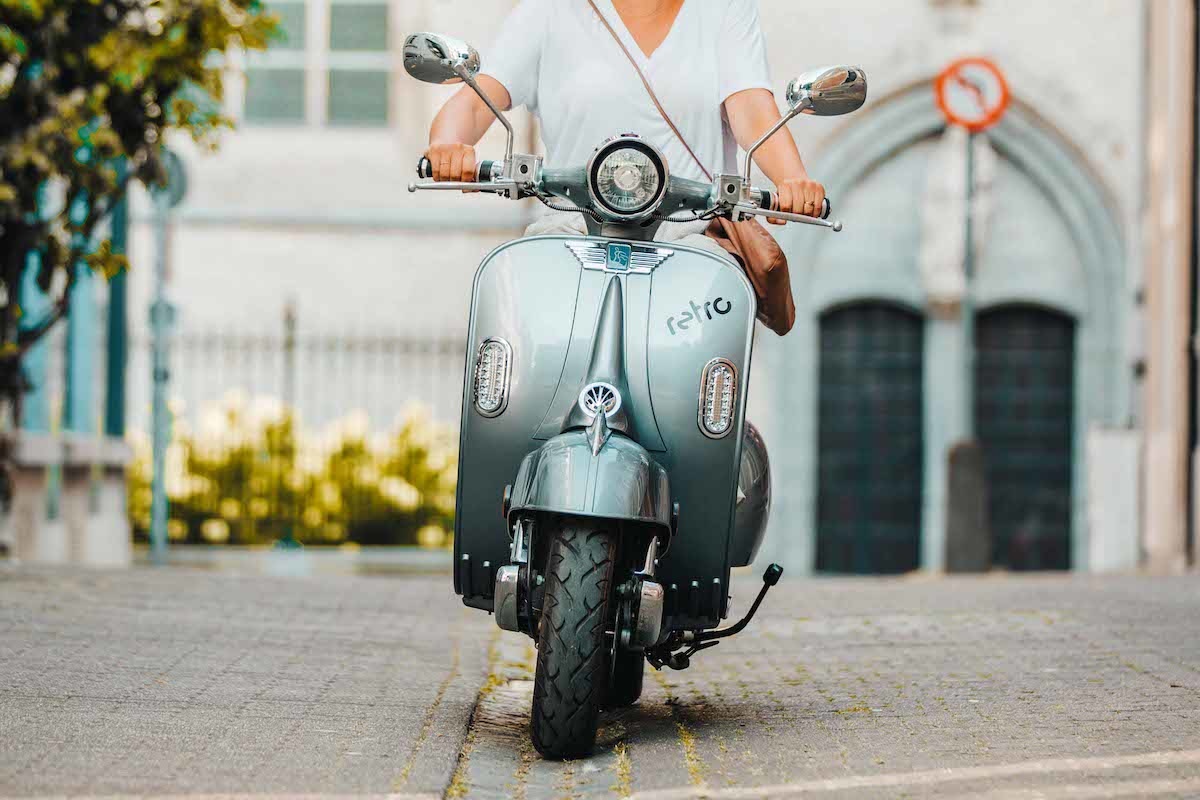 Freedom on 2 wheels
The New Ydra Retro Scooter is like freedom on 2 wheels with a timeless and refined design. This ultra-silent retro scooter is fully electric and goes up to 45 KM/h (B class – the equivalent of 50cc). It's the ideal vehicle to go to work, go shopping or simply drive around on sunny days.
Passion and romanticism are trademarks of the Retro DNA. The classic lines and the generous chrome are a feast for the eyes. It appeals to everyone and not only the nostalgic. Thanks to its 2Kw engine, the powerful lithium-ion battery, and the LED in the tail lights and blinkers, you will drive untroubled. Electric and green.
Comfortable seating
Alone or with someone else, you will feel lighter when roaming the streets with your Retro Electric Scooter. The 2KW engine and the powerful lithium-ion batteries guarantee high acceleration. You will reach your cruising speed in no time. You will sit very comfortably thanks to a long and low seat.
The Ultra Silent Retro Scooter is equipped with an external connector that allows you to charge the scooter directly on it. In addition, lithium battery can be removed and easily charged at home or at work. It is up to you. A classic 230V outlet is enough.
The Retro comes with a 40 Ah lithium battery. The autonomy is more or less 80 KM.
A stylish baggage rack
Personalize your Retro Electric Scooter with for example a chromed baggage rack (optional) in the front. It is not only handy, but it also adds another touch of style to your scooter.
Do you wish closed storage to protect your belongings when it rains? You can plug a matched top case at the back of your Retro.
You can drive the Retro Scooter with an AM or B driving license.
Your freedom with the YDRA Retro !
Charmed by its timeless look and its electric driving comfort? Choose your favorite color and order New Ydra Retro Scooter now!