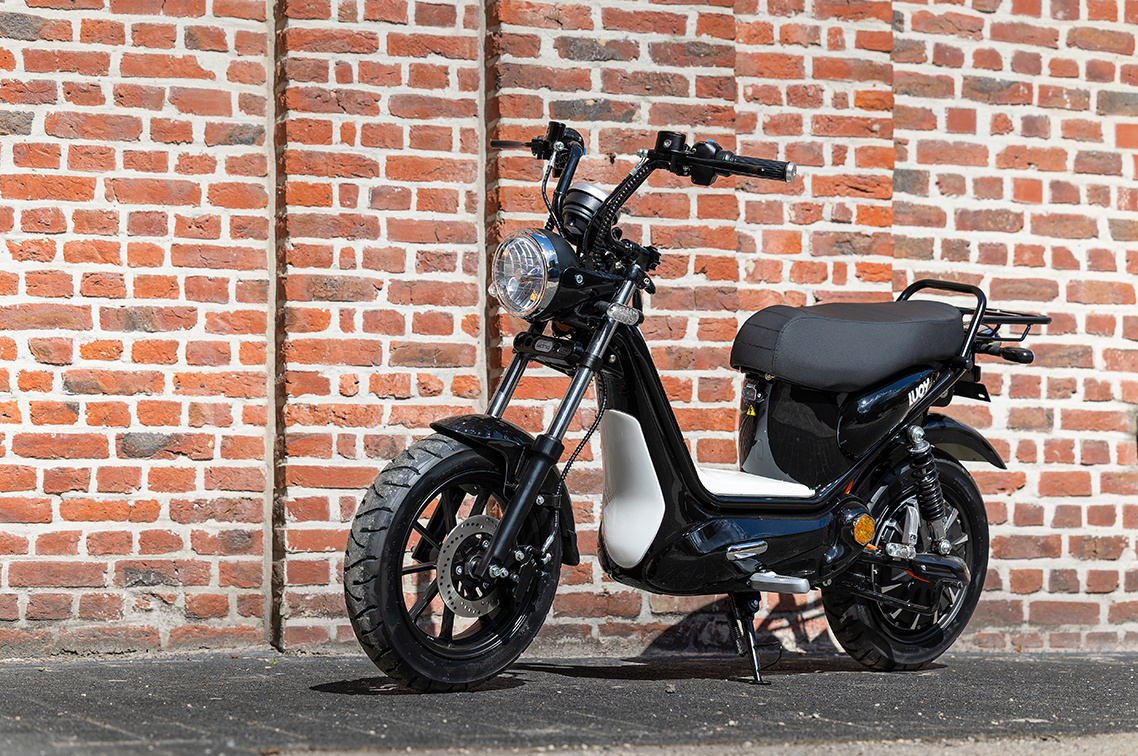 LESS is MORE
YDRA Luqy Electric Vehicle is the refined model par excellence. Less bodywork, less weight for more performance and sensations. With its powerful 30Ah battery (removable), it can travel between 60 and 80 km. The LUQY is a 50cc equivalent (Class B - 45km/h) easy to handle. Its powerful 2,200W motor will be able to take its pilot - regardless of its size - wherever it suits him.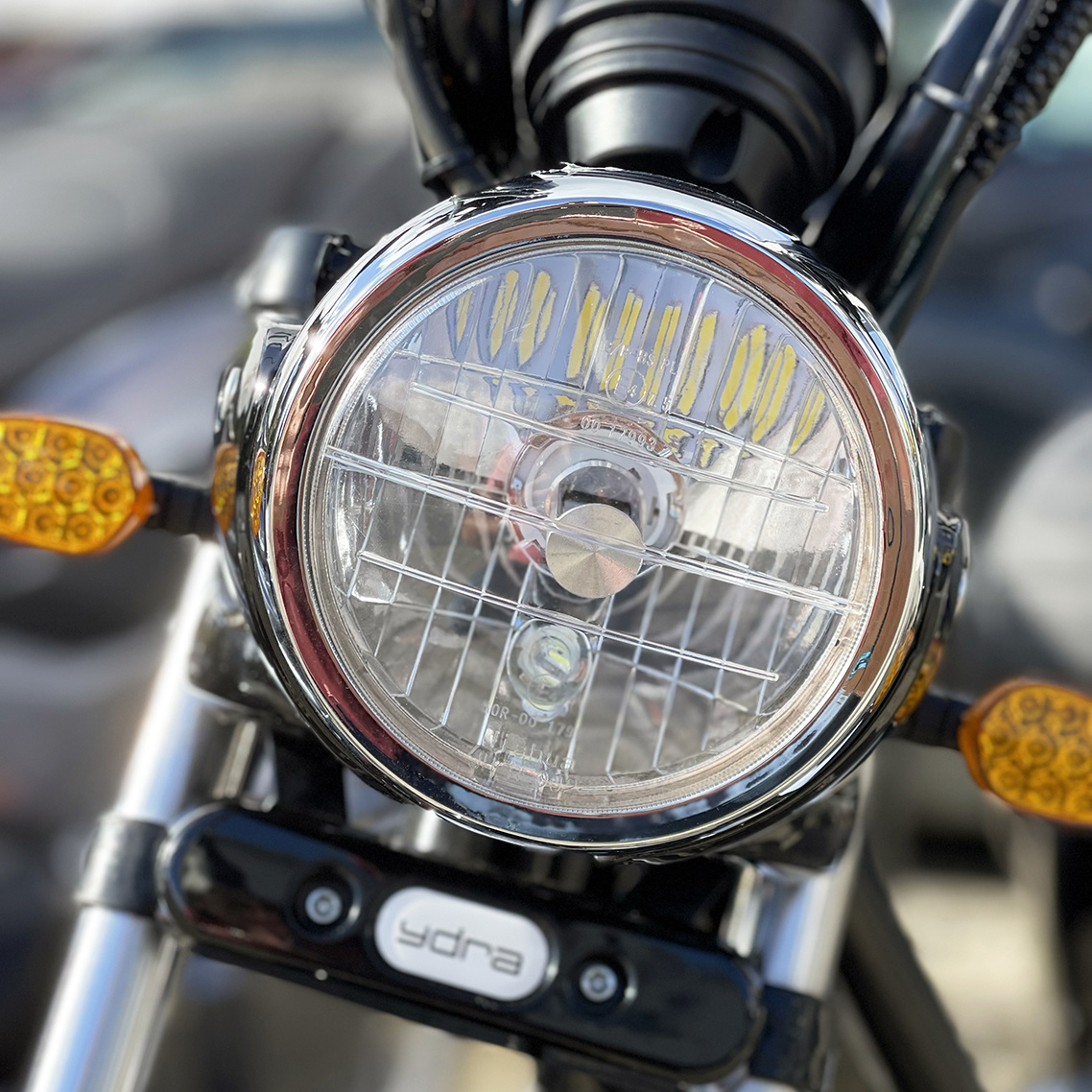 VINTAGE is MODERN
New Ydra Luqy design is reminiscent of the style of the Chappy and Dax of the 80s and gives it a timeless charm. Nice by its vintage side, it is however ultra-modern. 100% electric, efficient, and easy to handle. It is equipped with an alarm, a keyless start system via remote control, and even a reverse gear to assist your maneuvers. The practical aspects are optimized. The position of the battery at the bottom of the chassis helps to lower its center of gravity (feeling of lightness and increased maneuverability) but also frees up storage space under the saddle that can accommodate a charger, documents, and some personal effects. An originally mounted luggage rack completes its functional equipment.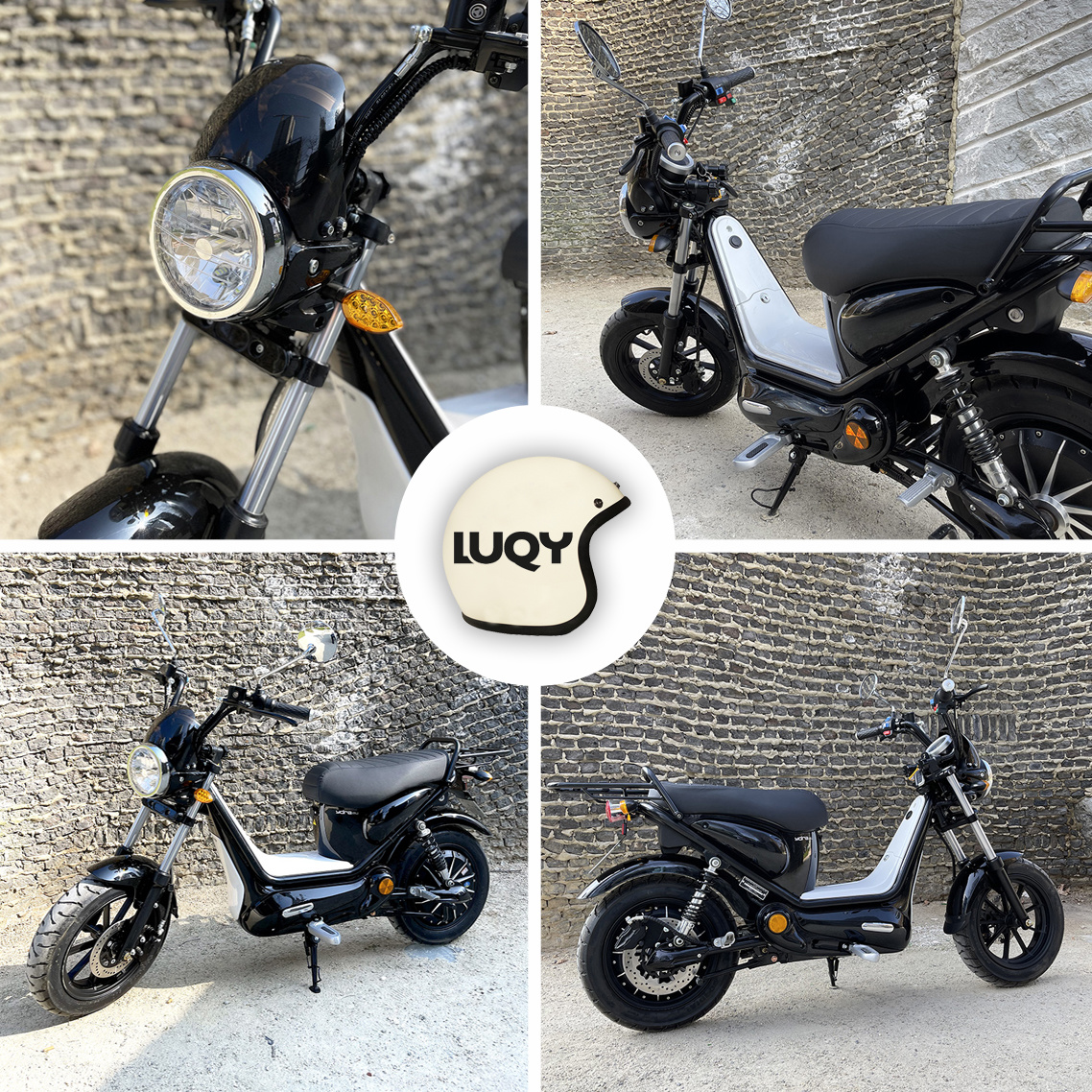 SMALL is BIG
The Ydra Luqy Electric Vehicle is compact but its configuration allows it to comfortably accommodate any user whether they are 1.60m tall or over 1.90m tall. Its handlebar folds up to take up even less space. This facilitates its storage and allows it to be transported without problem in a large trunk, a van, or a motorhome. Great for its flexibility and multiple uses, the LUQY is the ideal vehicle for your short trips. So, shop Ydra Luqy Electric Vehicle today. Reliable and efficient, it is also fun to ride and its cute style will not leave anyone indifferent.